Jewelry Repair
Bring your jewelry back to life with expert, in-house jewelry repair from Metal Art Studio.
Get a free estimate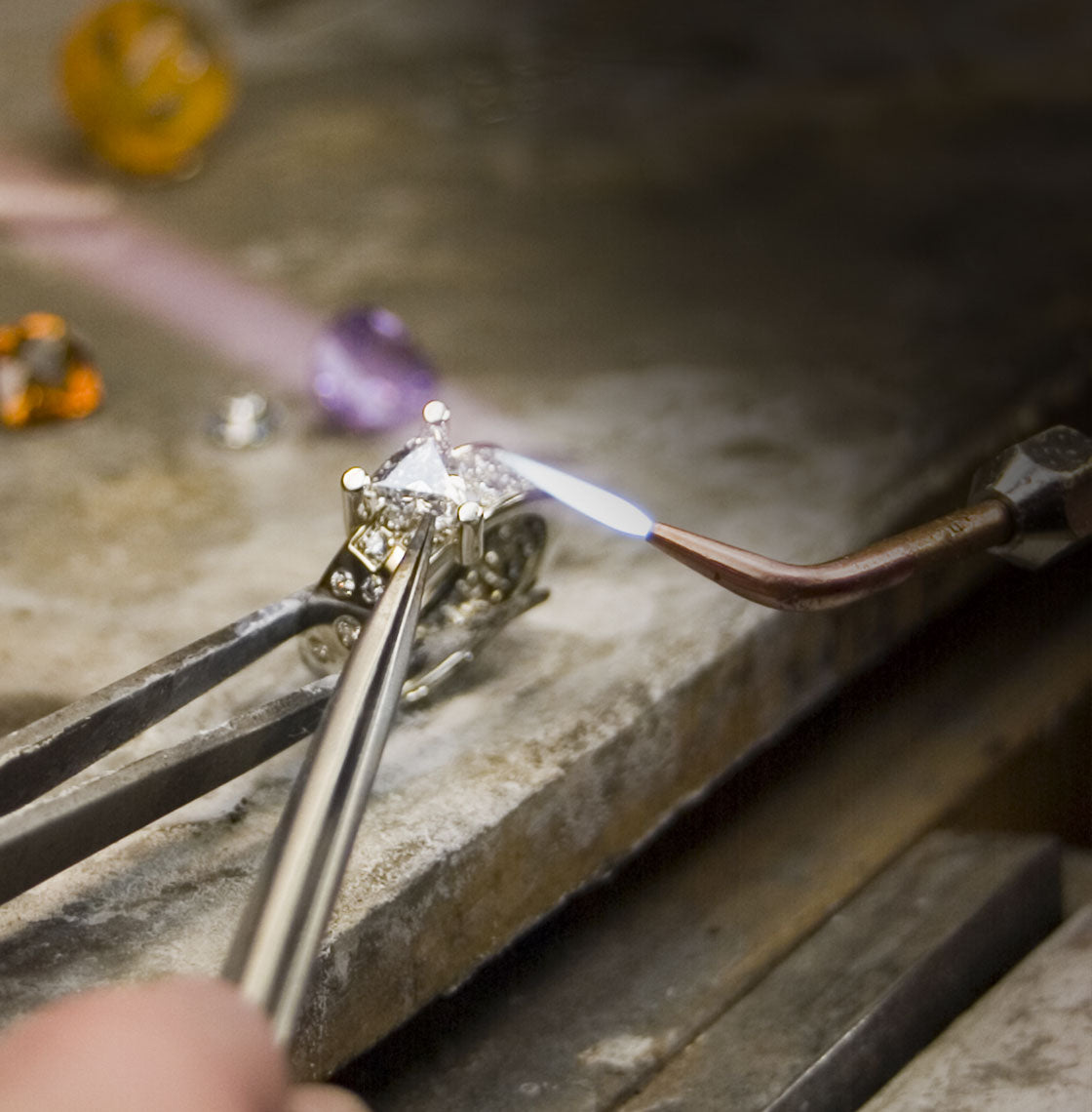 Full Service Jewelry Repair
in Grand Rapids Michigan
Our expert in-house jewelers are at the bench, ready to make your jewelry beautiful again. Some of our services include sizing rings, setting diamonds and gemstones, repairing chains, and rhodium plating white gold. We can even repair your metal eye glasses with our laser welder.
Jewelry Resizing

Is your ring loose? Tip your fingers down and shake your hand. Does it slip off your knuckle? Does it roll, tip or slip off when you wash your hands? Our experts will resize it before it disappears into a glove, the garbage disposal or the lake!

Is your ring tight? Is it painful to get over your knuckle? Do you sometimes have to wait days before you can take it off? Will it come off in an emergency?* We'll size it up so it's comfortable.

*except in emergencies, cutting off a ring should only be done by an experienced jeweler. We have the proper equipment and experience to protect your finger, and minimize excess damage to your ring during this process. And unlike emergency personel, we can size it up to fit perfectly.

Jewelry Redesign

Whether it's an heirloom you want to preserve, a sentimental piece that needs a style reboot, or a wedding ring ready to take on a new meaning, refurbishing or creating a custom piece is easier than you might think.

Our in-house jewelry designers can bring your piece back to life, or give it a completely new life. Replacing gems, resizing, and retipping prongs are simple processes that can restore your jewelry to like-new condition, or it can be completely redesigned using some or all of the original materials. White and yellow gold can be recast, keeping it and the gems together, which can be especially important to those who have inherited jewelry from a loved one.

Stone Tightening & Prong Retipping

Are any of your gems loose? With high-powered scopes and top-of-the-line equipment, we'll notice if gems are loose before they fall out. If you notice any gems moving, or you're unsure in any way, put it in a baggie and bring it to us.

Are your prongs secure? Snags (check for lint) mean the prong is starting to lift away. One good catch could pull it back and your diamond could disappear. We can tighten all your prongs and save your diamond as well as your sweater.

Are your prongs too thin? Prongs wear down gradually and it's easy to miss. Paper thin prongs can bend back easily, even with a fingernail. One minute your diamond is there, the next it's gone. We'll re-tip your prongs and you'll be worry-free.

Cleaning, Polishing & Refinishing

Regular cleaning and polishing ensure that your jewelry will last for years to come. Stop in for a complimentary quick clean and check, or drop off your piece for a more thorough refinish. Jewelry that is worn frequently should be refinished by a professional jeweler at least once per year. A full refinish includes deep cleaning, checking and tightening every stone, and thoroughly polishing to remove scratches and restore luster. Your jewelry will look new again, and you can wear it with confidence.

Necklace, Pendant & Bracelet Chain Repair

Whether the clasp on your necklace is broken, your bracelet chain is knotted, the bail on your pendant has worn thin, or your pearls need restringing, Metal Art Studio can repair all of these issues and get you back to wearing your favorite jewelry.
Types of Jewelry We Repair
Fine Jewelry Repair

Diamond Jewelry Repair

Gold Jewelry Repair
No matter how fine your fine jewelry is, it is still susceptible to regular wear and tear. Gold scratches. platinum scratches, silver scratches. Diamonds and gemstones can chip, crack, scratch, and abrade. It happens every day, and we have all the tools and experience required to fix it. Our expert jewelers need to see it regularly (every year) for checkups so we can notice and repair problems and keep it looking beautiful.
Jewelry already showing its age will require regular attention. We specialize in repairing and caring for your heirloom jewelry.
In spite of being the hardest gemstone, diamonds can chip and break... that's how we get different shapes and sizes. Your diamond can be re-cut, or we can replace it with an exact match. Then our expert jewelers will re-work your ring to make it solid again. The same stands for diamond bracelets, diamond necklaces, and diamond earrings.
Gold is a luxurious metal, and the higher the karat the softer it is, making it more susceptible to damage. Whether your gold jewelry is scratched, dented or bent, or it simply needs to be revived to its previous luster, Metal Art Studio's experienced goldsmiths can help.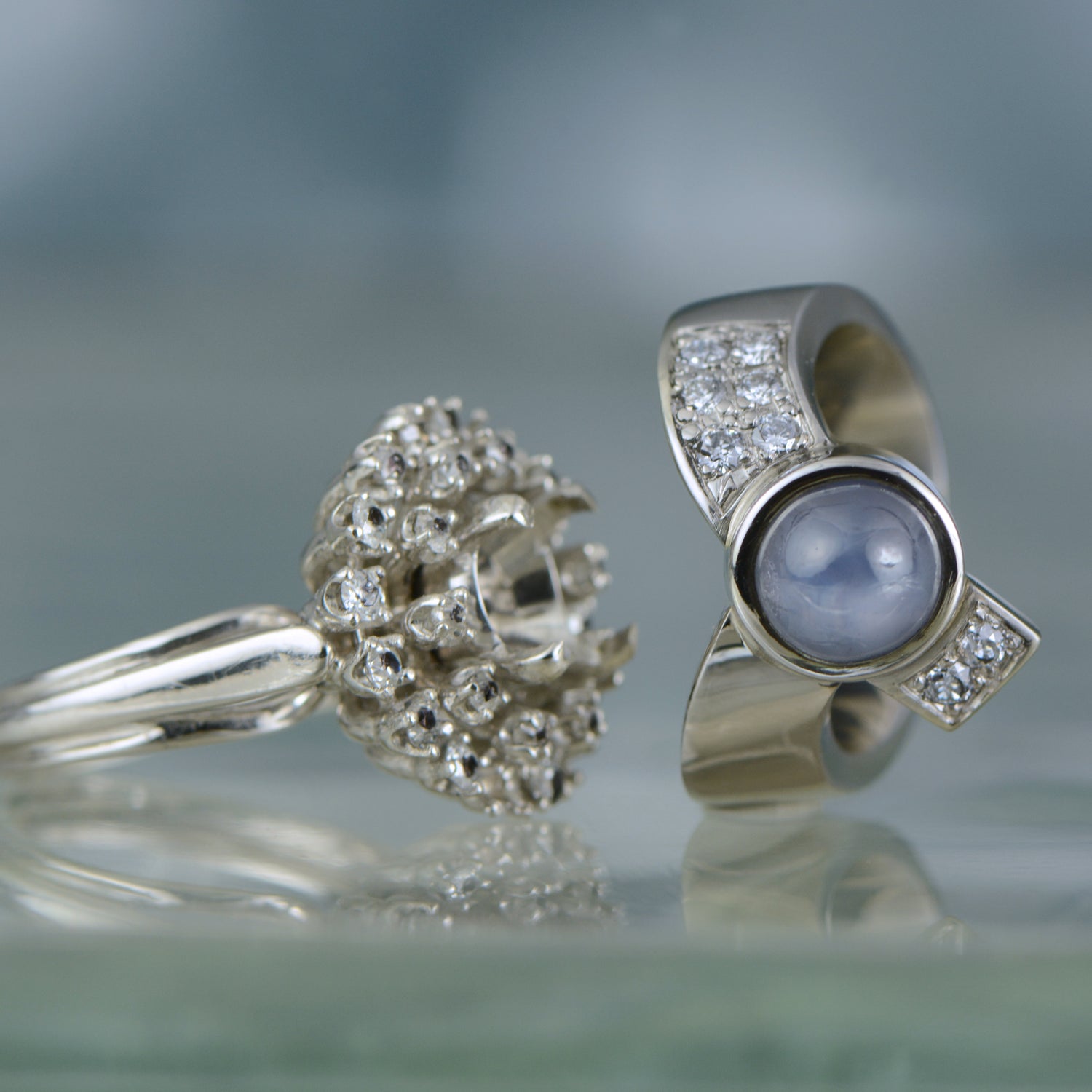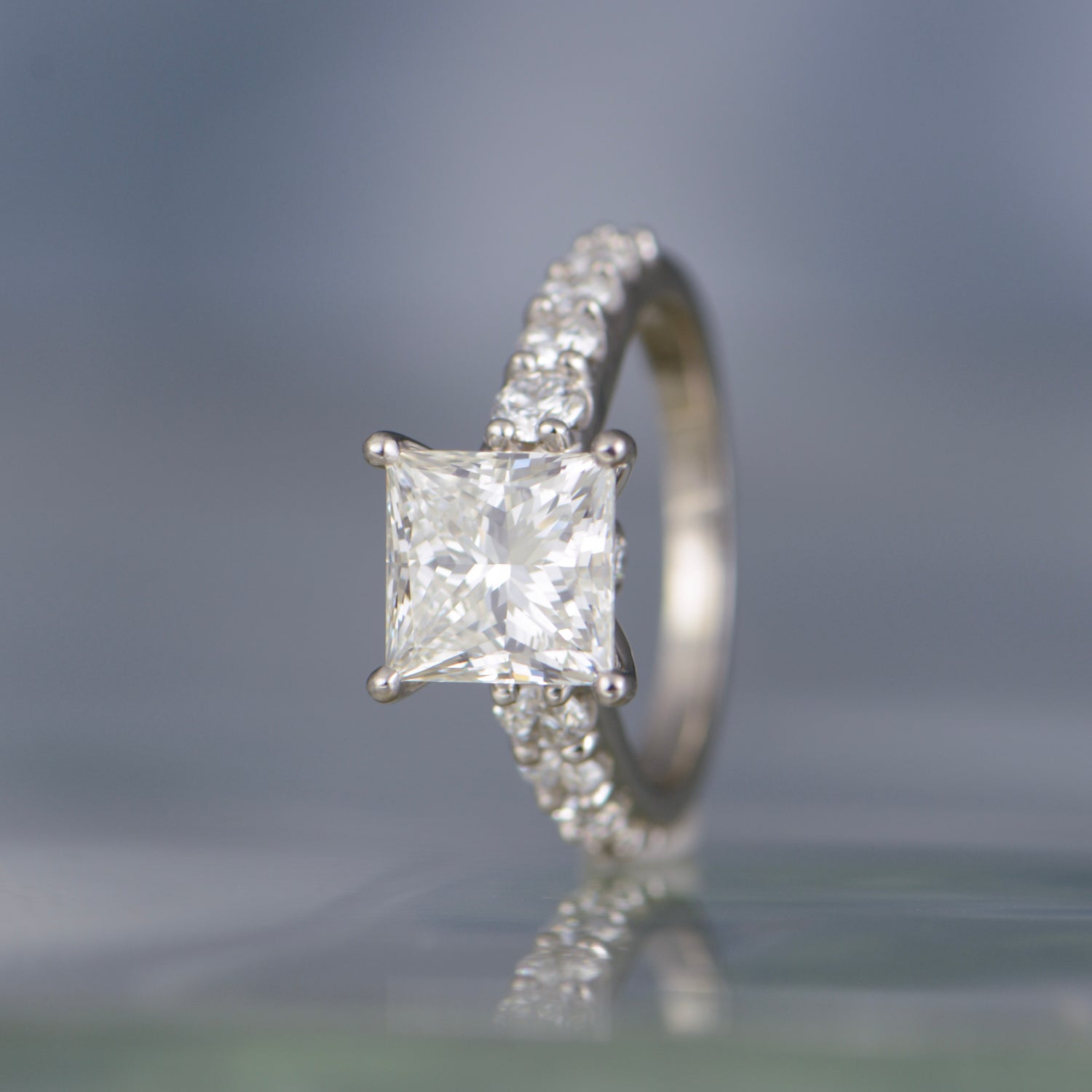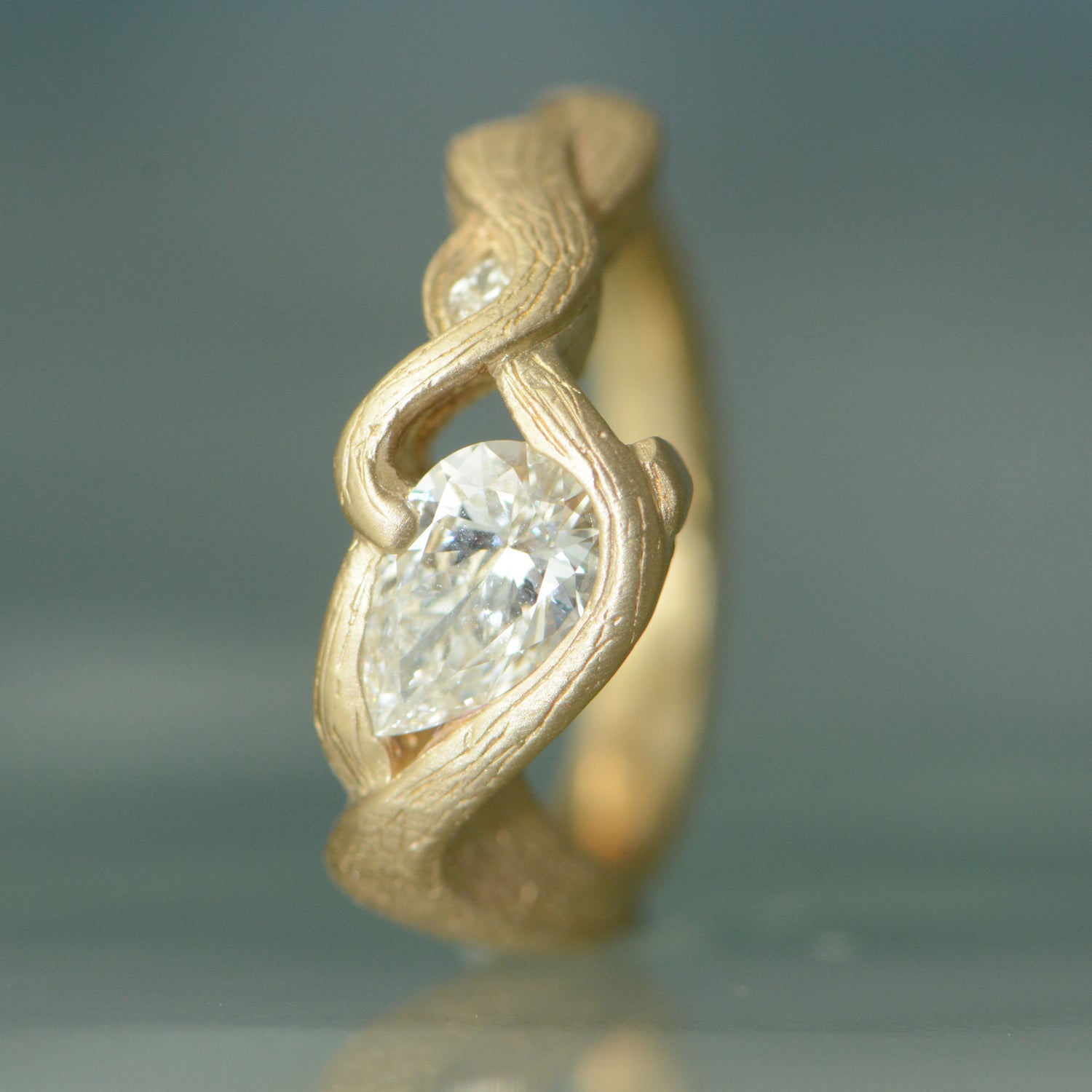 Silver Jewelry Repair

Vintage Jewelry Repair & Restoration

Costume Jewelry Repair
Silver, while less complicated to create, is deceptively complicated to repair. It conducts heat so efficiently that pieces can start sliding around during the repair process. And many times stones are used that just can't take the heat. Our laser welder can come to the rescue! While more expensive to use than a jeweler's torch, it allows us to repair your silver jewelry that otherwise would be a lost cause. So, yes! We can repair most silver.
People who have fine jewelry tend to pass it down from generation to generation. These vintage or antique pieces can be difficult to maintain if damage is not properly and quickly repaired. In some cases, a restoration may be necessary to return fragile antique jewelry to its former glory. Whether your heirloom jewelry requires a simple fix or an entire redesign, our in-house jewelers can repair or restore vintage jewelry, giving it another chance at life.
Most costume jewelry is made with base metals so it can't be soldered or laser welded. This brings down the original purchase price, but makes it difficult to repair. Unlike fine jewelry made from precious metals and gemstones, costume jewelry only has one life. We may be able to help, so it's worth a visit. If we can't help, you may be heading to the hardware store for a bottle of Gorilla glue, or to grandpa's garage for his lead soldering gun.
We aren't sure if this goat is wearing fine or costume jewelry, we just think he is hilarious. Enjoy.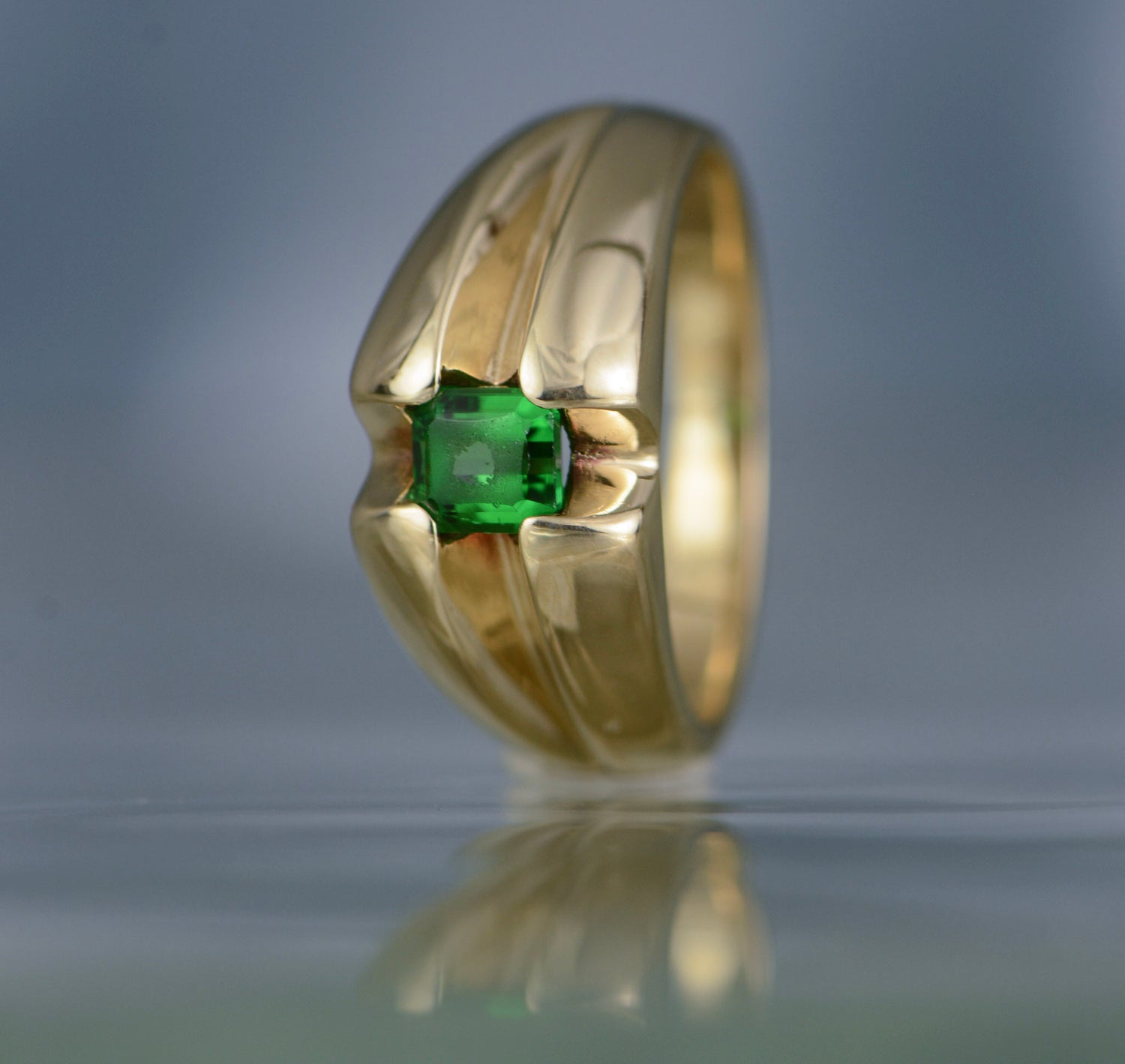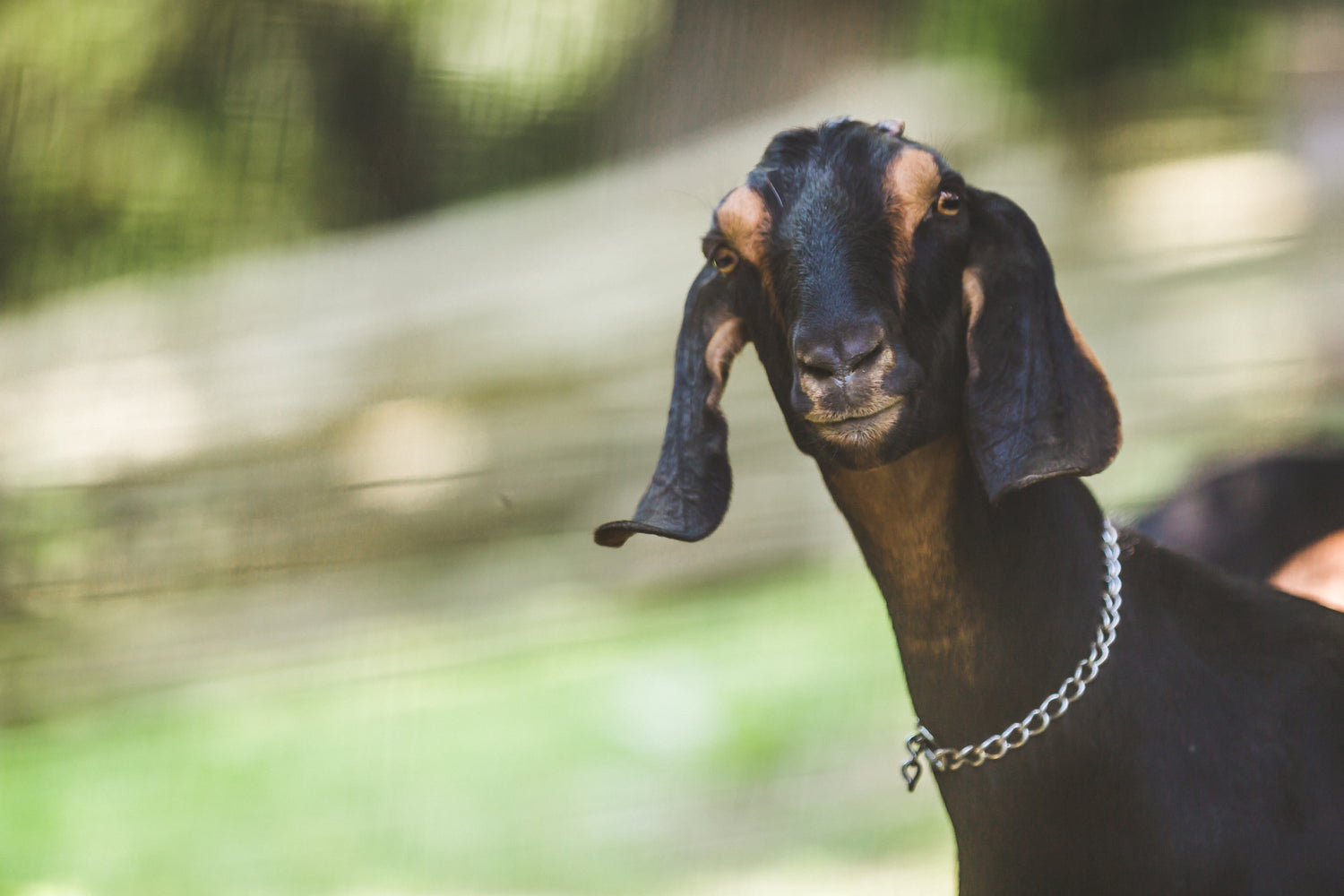 Local Jewelry Repair Services Near You

Quick Fix and Same-Day Repair Available

Onsite Jewelry Repair by Expert Jewelers
Many jewelry stores offer repair services, but end up sending your precious pieces away to get them repaired off site. At Metal Art Studio, our excpert jewelers will repair your jewelry right in our studio on Cherry Street in Grand Rapids, Michigan. No need to worry about your jewelry getting lost in the mail—at Metal Art Studio, it'll never leave the store.
We have a premium express same-day service if you're in a real rush or you can't bear to be without it.
Our repair shop/design studio is located right inside our store, meaning expert jewelers are on hand to answer your questions about your custom project or update you on your repair.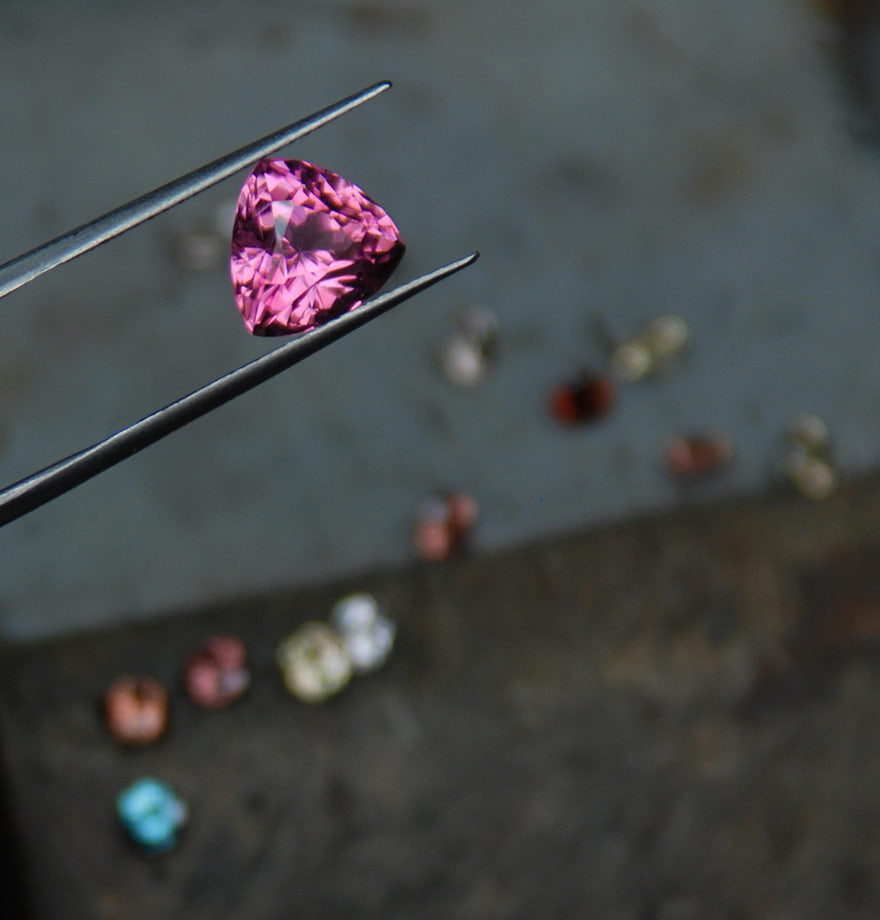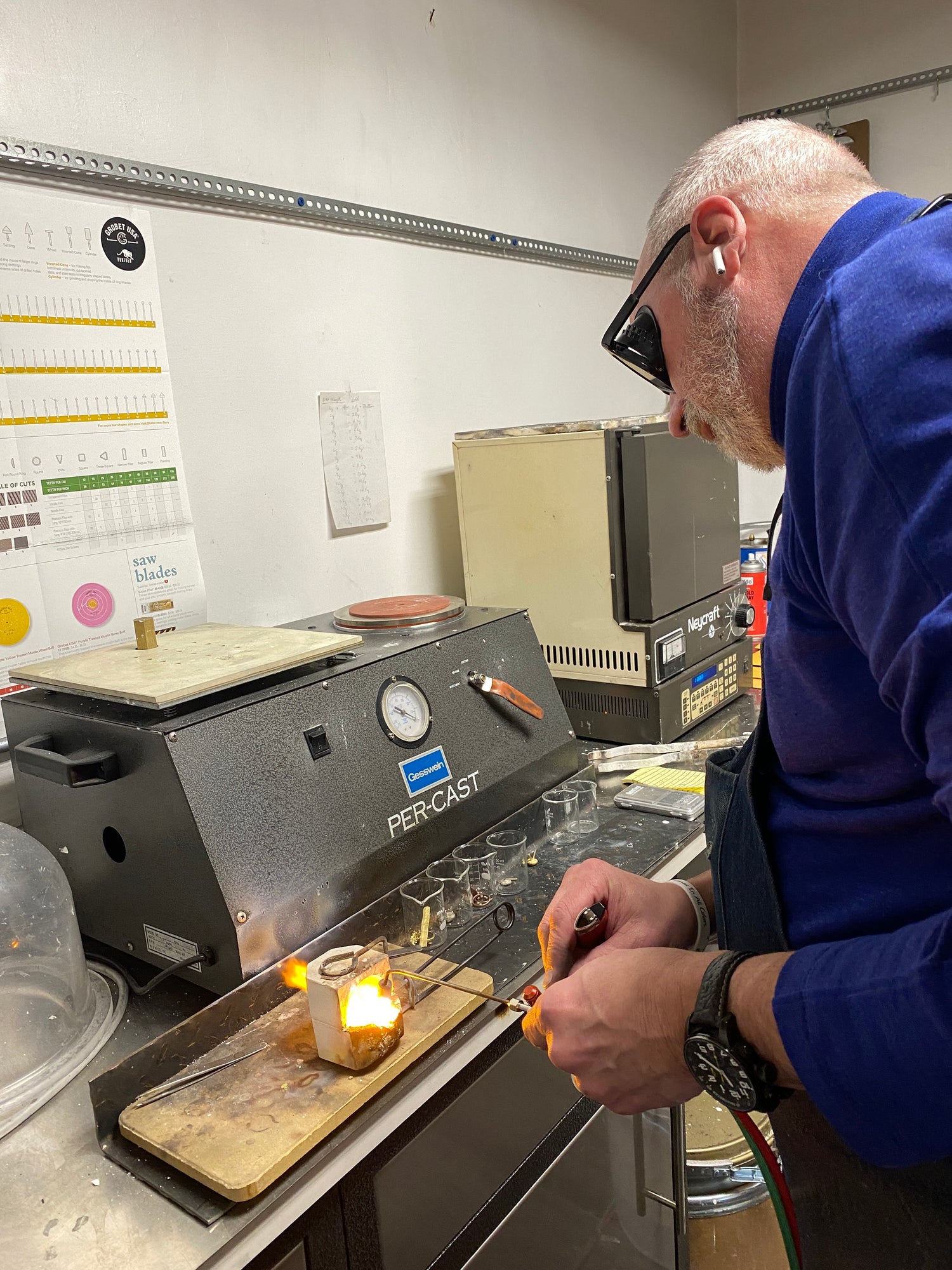 FAQs
How Long Will My Jewelry Repair Take?

We complete most jewelry repairs in 2 weeks. Some repairs take longer if they're complicated or if we have to order special parts. We have express services for rush repairs for when your ring finger is feeling extra lonely.
How Much Does Jewelry Repair Cost?

The cost of your jewelry repair depends on a variety of factors like the metal and gems, and what needs to be done. Our in-house jewelers will give you a free estimate before starting on your repair so you can determine if the cost is within your budget.
I Lost a Diamond. Can You Repair My Jewelry?

Yes! Our in-house jewelers can replace lost diamonds with perfectly matched replacements and expertly repair the damage that caused them to fall out. You'll love seeing your jewelry sparkle again!
Can You Help with Jewelry Tarnishing?

Yes, bring it in, we're glad to help!
Do You Repair Watches?

Metal Art Studio repairs necklaces, pendants, earrings, rings, and bracelets. We repair everything, except watches. We have a guy we can recommend though - call us for his contact.
Choosing a selection results in a full page refresh.